The Ideal Setting for the Modern Business
Shang Properties extends the philosophy of personalized elegance to the realm of workspaces. We pioneer the creation of luxurious office environments that foster creativity, productivity, and comfort, while serving as a tangible extension of your brand's identity and aspirations.

Our office spaces incorporate innovative designs and intelligent layouts, ensuring not only visual sophistication but also seamless functionality. We align aesthetic elements and state-of-the-art facilities to cater to diverse business needs. High ceilings, expansive windows, and beautiful finishing touches form an ambiance that stimulates open minds, resonates with your business ethos, and creates an inspiring workspace.

We aim for our offices to go beyond a place of work, encapsulating a work-life balance that caters to every lifestyle need. With access to a selection of meticulously curated shopping and dining options, we deliver unparalleled leisure breaks that make your working hours an integrated experience of productivity and pleasure. Shang Properties' luxury offices are the epitome of modern business settings, where working is as pleasurable as it is productive.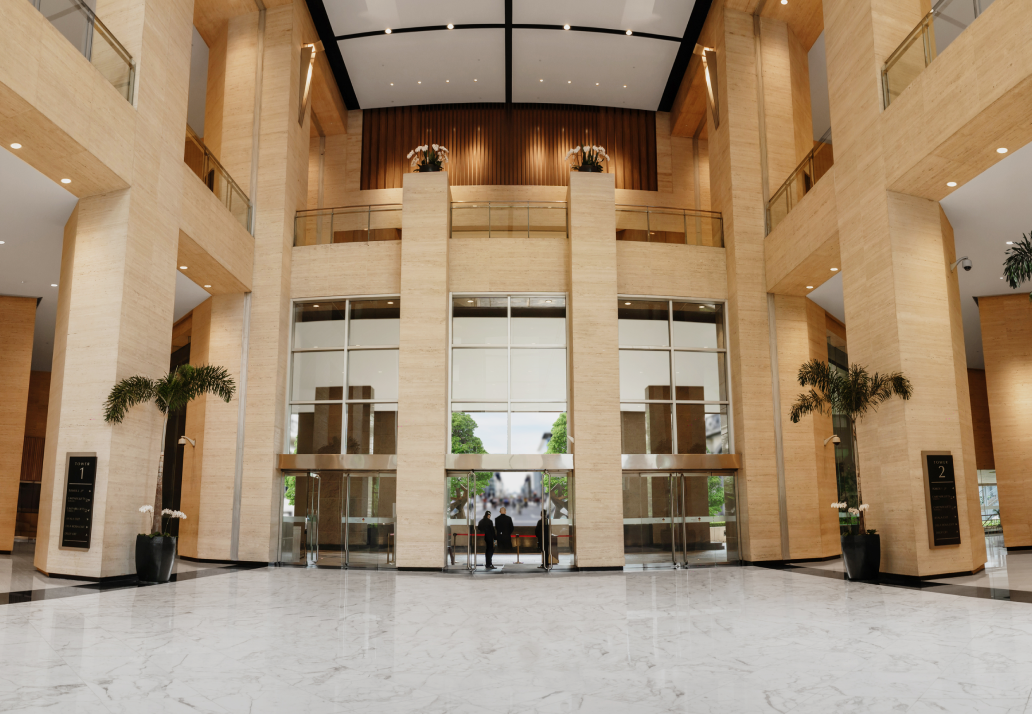 The Enterprise Center
The Enterprise Center offers a shining example of classic, timeless design mixed with modern convenience and flair.
Learn More